Benefits of Ironsides Automated Production Tracker
Ironsides Nor'Star Automated Production Tracker (APT) gives one central consolidated command Control Center, available directly or remotely, connecting all production equipment and activity. Our software is device and workflow agnostic and supports Transactional, Direct Mail, Inplant, Publishing and the Commercial Print Industry.
APT is a scalable solution, it is not an "all or nothing" approach. Our Nor'Star suite of solutions can be deployed to support a specific application, department, facility or enterprise. We manage productivity and capacity via the Nor'Star reporting suite, eliminating manual processes such as quality control, production updates and manual record keeping.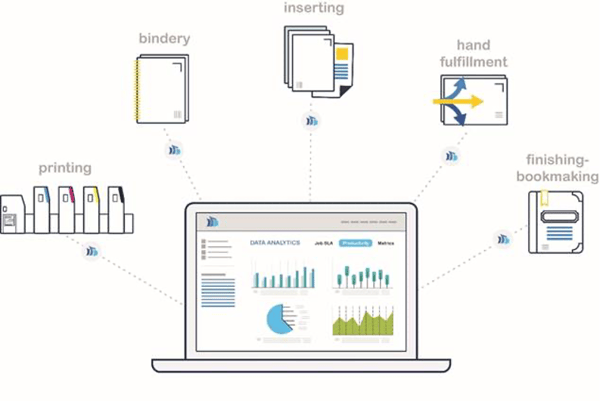 We automate duplication discovery, reprint and late pulling of jobs giving a detailed timestamp and order history of each job iteration. We work with an open database to provide real time information into 3rd. party internal and client facing systems.
Our perpetual licensing means licenses can be transferred as machines are decommissioned and upgraded without the need of additional investment. We support nonintrusive and efficient installations which can be performed remotely, depending on the level of corporate security and technical agility and our un-matched Service Support is performed remotely to minimize disruption to the workplace.